1st-3rd April 2022

New 2022 Dates TBA!
£455
For women at any stage of menopause
Retreat to the hills of Suffolk and immerse yourself in its glorious nature. The Menopause Reset Retreat is intended for you to take time to be kind to yourself, reconnect with yourself, connect with others and develop a wellness mindset that will carry you forward as you return to your daily life.
We understand the benefit of sharing our experiences. Keeping this retreat small by limiting space allows us to do just that.
Book your place now so you don't miss out! While you're at it, bring a friend and save £50 each when you share a glamping pod!
Reset your mind. Revive your body.
Restore your wellbeing.
---
2-Night Stay
Fully Catered
Forest Bathing
Group Coaching
Individual Coaching
Coaching Activities
Optional Treatments and Therapies.
Reset. Revive. Restore.
For women at any stage of menopause
Reset your mind. Guided meditation, mindfulness activities, forest bathing and coaching will help clear the static and cobwebs so you can think clearly and establish a new baseline – one that will propel you into the coming weeks and months with understanding, patience, kindness and courage.
Revive your body. Good food, fresh air, gentle walking and social interaction is rejuvenating and not only good for the soul, it's a great way to revive your body.
Restore your wellbeing. Once you've established your baseline and identified the areas most important to focus on, you can begin to take charge and set goals. Identify natural strategies and techniques for improving your wellbeing and reminding you to be patient with and kind to yourself. Give yourself permission to share your story and the courage to discuss your needs with your family, friends or employer.
Understand how to care for your body and mind.
Understanding what happens to your body and mind during all phases of menopause is essential to caring for yourself during this stage in life and identifying the things you can do that make sense for you.
Identify your personal wellness goals.
Maintaining your physical and mental wellbeing is vital during all phases of menopause. Don't underestimate the power you have to set and meet effective wellness goals. Manage your menopause with support and compassion.
Design a wellbeing plan for your unique situation.
Your life. Your plan. This could include dedicated time to yourself, eliminating unhealthy habits, developing healthy habits, meditation and mindfulness, socializing – whatever works for you so you can more than just manage your menopause.
2-night accommodation
We will stay at Apple Mount Retreat in Thorpe Morieux, a village in the beautiful rolling hills of Suffolk nestled between Bury St Edmunds and Lavenham. Their luxury glamping pods are the ultimate in comfort and can easily accommodate two. Plus, when you share a pod, each of you will receive £50 off the single rate! So, why not bring a friend and experience the weekend together?
Completely self contained, each pod includes:
Comfortable double bed with hotel-quality linen, plus a double sofa bed
Ensuite shower room and toilet – with towels
Underfloor heating
Compact kitchen with microwave, fridge, sink (H & C running water), kettle and toaster
Welcome pack including tea, coffee, sugar and milk; washing up liquid; toiletries
Dining table and chairs
Crockery, cutlery and proper glasses for your favourite tipple
Outside, each pod has its own deck, with firepit, BBQ, chairs and parasol
And wifi, of course!
coaching
Individual and group coaching sessions and a follow-up email consultation with an accredited coach are included.
The Menopause Reset weekend will kick off with a group coaching session to set the pace and help you create a map for the road ahead to help navigate your journey. This is about preparation – attaining clarity about your purpose for participating in the retreat, and the mindset with which you approach the activities. This is a silent coaching process. You will not be asked to verbally engage – only to respond to the prompts using pen and paper.
.Your individual coaching session is designed to draw out the specifics of your circumstances. You will begin designing your unique wellbeing plan that will dovetail nicely into the general plan provided in your welcome pack.
A follow up email consultation will inspire motivation and commitment, and offer insight into the alterations your plan may need to increase its effectiveness. You are adaptable to what comes your way. Sometimes we just need to be reminded of this.
forest bathing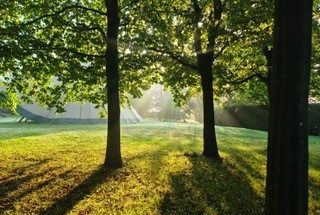 Forest bathing, or shinrin-yoku, is the practice of immersing yourself in the atmosphere of nature and focusing your senses to connect with nature's unique characteristics in a multitude of ways. Each walk offers a different blend of mindfulness and meditative invitations.
Forty years of scientific research documents the psychological and physical benefits of forest bathing including:
reduced stress and anxiety
lower blood pressure and heart rate
improved inflammation
improved cardiac and pulmonary function
increased focus
enhanced mood
reduced mental and physical pain
strengthened ability to deal with negative body image
strengthened coping mechanisms to keep negative feelings in perspective
These guided walks offer invitations to experience nature in a way that will bring your personal rhythm into step with the natural world. When we are in harmony with nature, our nervous system can reset, we become more mindful, focused, refreshed and restored.
fully catered
"There is something profoundly satisfying about sharing a meal. Eating together, breaking bread together, is one of the oldest and most fundamentally unifying of human experiences."
– Author, Barbara Coloroso
And so it is. We are not only unified by our experiences with menopause, we are also unified through the nourishment offered and the company we keep when enjoying it.
Keeping with the sentiment of caring for ourselves from within, all meals adhere to the theme of reviving our bodies. They will be vegetarian, nourishing and expertly prepared by Debbie.
*Please inform us of any food allergy or intolerance on the booking form.
Facilitated group talks
Gina loves sharing the story of her own menopause journey almost as much as she loves advocating for increased social awareness of and discussion about menopause. This facilitated talk will include a bit of both. Highlights include:
What the medical community actually knows, and why our health and vitality as individuals and communities depends on normalizing conversation about it.
The importance of story telling for our social and emotional development. We make sense of our life experiences in part by the stories we learn or tell ourselves. If we don't hear the stories of our elders, we don't learn to develop our own.
The value of open and honest communication about menopause and how it can help us develop our own authentic narrative. Normalizing it dissolves the taboo and opens the doors to true understanding and acceptance – essential components of our wellbeing.
welcome pack
Your welcome pack is the beginning of your wellbeing kit and full of goodies that will help you throughout the weekend and beyond.
Canvas tote with beautiful Japanese design – convenient for carrying around all of your other goodies
Journal for your goals and plans, reflections or as a creative outlet
Forest Bathing Kit with bespoke essential oil blend and car diffuser for continued wellbeing long after the retreat is over
Nature Connected Wellbeing Blueprint – small and big ways of connecting to nature and your inner self
Coaching activities for the weekend and throughout the year
Special discounts on coaching and forest bathing for you and your friends and family
Your Coach and the retreat
Gina Geremia is a an accredited Life Navigation and Change Coach, NLP Practitioner, Forest Bathing Guide, burnout interventionist, and mindfulness practitioner.
She is devoted to:
Helping you connect to your own natural instincts and ability to overcome and adapt to change,
Inspiring self-discovery and exploration,
Stimulating the development of flexible, sustainable strategies for navigating through, adapting to, and remaining resilient with the psychological, emotional, physical and social changes that come throughout all stages of life.
Gina helps others develop techniques for moving through life's changes effectively and gracefully. She holds professional memberships with the Association for Coaching and Association for NLP, is a member of the Global Consortium for Reproductive Longevity and Equality network and an advocate for building social awareness of and normalizing conversation about menopause. She boldly speaks of her personal experience with menopause because she firmly believes in the power of collective knowledge and the more we share, the healthier we are.
Her More Than Manage Your Menopause program and The Menopause Reset Retreat take a 360° approach to address your symptoms, work-life balance, habits, environment and your relationship with yourself and others.
Apple Mount Retreat is the perfect place for your spiritual, mental, emotional and physical rejuvenation. In 2020 Debbie and her family bought it with the intention of establishing a retreat where people can relax, reconnect with themselves, their friends and family, and nature, and recharge their energy.
Debbie is a Reiki Master and Advanced Shamanic Practitioner and Teacher; her passion is to help others achieve emotional, spiritual, mental and physical wellbeing.
At the heart of the retreat centre, there is a fabulous 'giant witch's hat' tipi with fire pit we will use as our communal space. You'll also have access to the swimming pool and superb tennis court, 2.5 acres of landscaped gardens and a large field for picnics and an evening bonfire.
On-site holistic group and individual therapies are also available on the Sunday if you choose.
A message from Gina.
The menopause reset retreat is designed to restore your wellbeing. For you to get the most out of our time together, it requires you to unplug from your normal life and the triggers that are associated with any stress, anxiety or unwanted behaviours. My belief is that nature facilitates this faster than anything else. As such, all of the activities are intentionally held outdoors, or partially outdoors under the tipi, on a trail or in the field. With this in mind, I ask that you come prepared with appropriate clothing and footwear. A full list of suggested things to bring will be provided with your registration confirmation.
Space is limited. Don't miss out on this great opportunity to reset your mind, revive your body and restore your wellbeing. Reserve your place today!
I look forward to seeing you in April!
The menopause Reset SCHEDULE
Full itinerary will be provided once booking is confirmed.
Check-in
Settle into your pod and wander the beautiful grounds of Apple Mount Retreat – your home away from home for the weekend.
Welcome & Introductions
We will provide an overview of the weekend, explain what to expect and review the itinerary before introducing ourselves.
Group Coaching
You'll start the menopause reset by identifying your intentions. You will be engaging with the questions, prompts and comments by writing down your answers.
Dinner
A delicious family-style dinner in the tipi. Good food, good company and a great way to end the evening.
BREAKFAST
Get some food & coffee to jump start your day! Feel free to enjoy it in the tipi or bring it back to your pod before the forest bathing walk at 9:00.
Forest Bathing
A gentle forest bathing walk through the grounds of the retreat and area footpaths. Reset your nervous system, reduce brain fog and become mindful, refreshed and focused.
Lunch
All vegetarian, delicious and sustaining!
12:30-18:45
Tipi or in the retreat gardens
1:1 Coaching
A 30-minute 1:1 coaching session to develop the structure of your ongoing wellbeing plan..
Dinner
Yet another delicious, vegetarian, family-style meal in the warmth of the tipi.
Group Talk
Let's talk about menopause and the collective power of our experiences! A guided interactive talk about menopause and how to empower ourselves by sharing our own story.
BREAKFAST
Get some food & coffee to jump start your day!
10:00 – 11:30
Meet at tipi
Forest Bathing
Engage your senses and calm your mind as you prepare to return to your everyday life. Your wellbeing is in good hands.
final Group Gathering
A final gathering to celebrate the menopause reset work we all did and the beginning of your renewed self.
1:00-5:00
Tipi or treatment room
Additional Coaching and Treatments*
Add an additional coaching session or treatment, including massage, reiki, or shamanic healing.
While you're at it, why not stay an extra night? Be sure to enquire about this when reserving your space! *Additional fees apply.
questions or want more information?
If you have questions or would like more information about The Menopause Reset Retreat, contact Gina at +44 7908 208 046 or gina@ginageremia.com.
If you have questions about the accommodations or facility, contact Debbie at Apple Mount Retreat, +44 7823 772138 or debbie@applemount.co.uk.
*Cancellation policy: A small administrative fee may be applied to any paid registration cancelled after 28 February, 2022. The minimum number of participants for The Menopause Reset is four. Should we receive fewer than four registrations, you will receive a full refund.